Aravilla is the New Ideal in
Independent Assisted Living
Aravilla is a modern concept in assisted living created for the way today's seniors want to live—freely and independently, with personalized assistance and optional services delivered according to their needs and desires. In our independent assisted living communities you will discover new dimensions of health and happiness created by our resort-style environment and your own personal lifestyle preferences.

Learn more about our Assisted Living Communities:
Aravilla Independent Assisted Living Lifestyle
Customize Your Lifestyle
Aravilla is so fun and fresh, it's easy to forget that we are fully licensed assisted living communities. However, it is also comforting to know that as a resident, you can customize your lifestyle—including the type and level of help you receive—if you need help at all.
A full list of personal services is available, from laundering to assistance with dressing and medication management. Aravilla also has nurses on site around-the-clock, and we can arrange for individual physical, speech or occupational  within our community. If your care requirements should change, so too will the care we provide. We make it easy for you to obtain a higher level of assistance, whether you need it temporarily or permanently.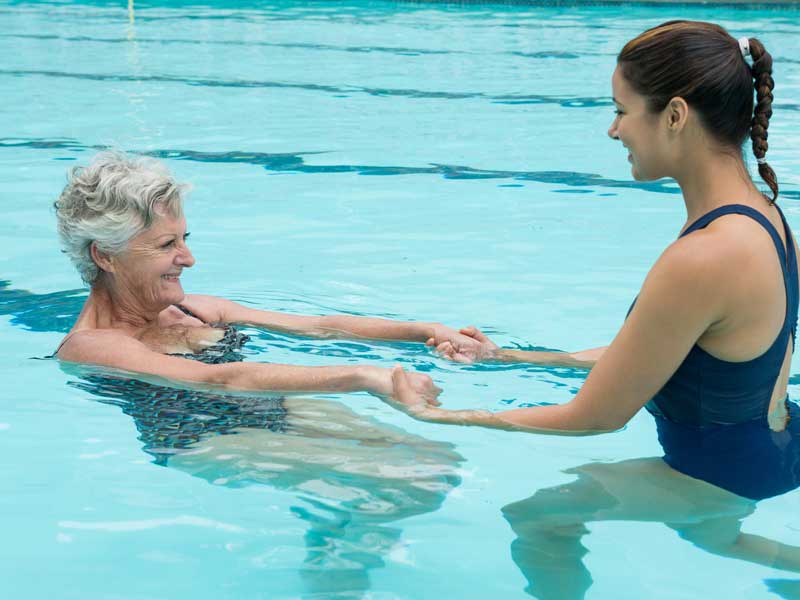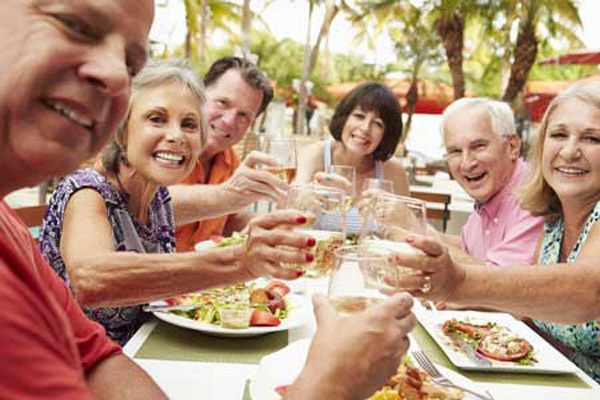 Explore Our Lifestyle Features
Aravilla was conceived for your comfort, safety and pleasure. Tasteful architecture, thoughtfully designed residences and a holiday atmosphere are among the many qualities that have made Aravilla unique within senior living communities.
When you visit, you'll see the marriage of evidence-based design and pleasing aesthetics that served as the inspiration for our communities. Flow and wayfinding are intuitive, and every residence includes intelligent features that maximize safety, independence and quality of life.
Choice of spacious studio, one- and two-bedroom floor plans
Outdoor living and dining areas
Stylish, modern furnishings available
Keyless entry technology and emergency call bracelet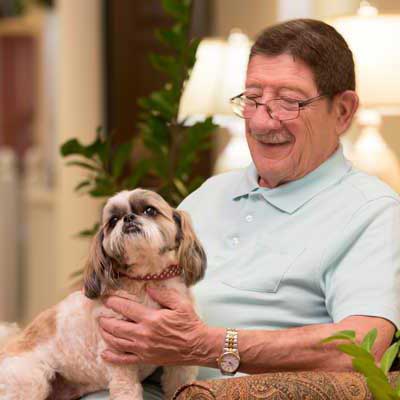 Aravilla Senior Living Communities

Tasteful Community Design and Luxurious Appointments,
Inside and Out
At Aravilla, our homes have been designed by top architects to include the space and features that today's assisted living residents seek, such as open layouts, private patios, walk-in closets, kitchens or kitchenettes and luxurious bathrooms. All of this and more is offered in apartments as large as 810 square feet. Studios, one-bedroom and two-bedroom plans are available to meet the needs of singles and couples.
Don't want to furnish it? We offer fully furnished units with beautiful appointments handpicked by professional designers. And if you want to bring your own, we can help you determine how much space you need and where to place your cherished items.