Memory Care Aravilla –
Where Innovation and Compassion Converge
Few things are as important as finding the right home for your loved one, if he or she has memory problems.
That is why our Memory Care Communities Aravilla have combined the best elements of a warm and welcoming home with a focus on meeting the unique needs of our residents. Blended together in our exceptional memory care communities are thoughtfully designed environments, stimulating activities and compassionate care, which is guided by the most recent breakthroughs in the understanding and treatment of Alzheimer's and other memory issues.

Learn more about Aravilla Memory Care
Lifestyle, Amenities & Pricing
Visit our Two Memory Care Communities

A Difference You Can Feel
When you visit Aravilla , you'll immediately sense the difference between our communities and other memory care facilities. You'll feel a joyful atmosphere and see residents engaged with life and one another. You'll appreciate our comfortable yet secure residences, attractive common areas and genuinely caring staff. You can admire our beautiful and safe outdoor spaces, including garden courtyards and serene pathways.
We work hard to support friends and families as well, with regularly scheduled educational support groups led by experienced professionals. They help participants better understand their loved ones' conditions, rebuild emotional connections and achieve greater balance in their own lives.
This consciously holistic approach makes Aravilla Memory Care an inviting home with more. We are an innovative leader in memory care and nurturer of the human spirit. We live each day to make our residents both healthy and happy—which will make you happy, too.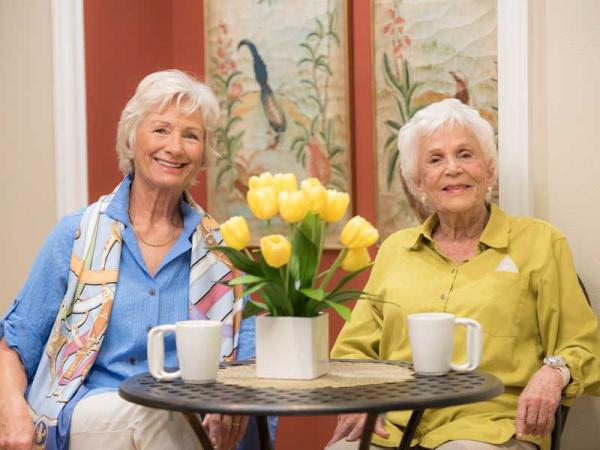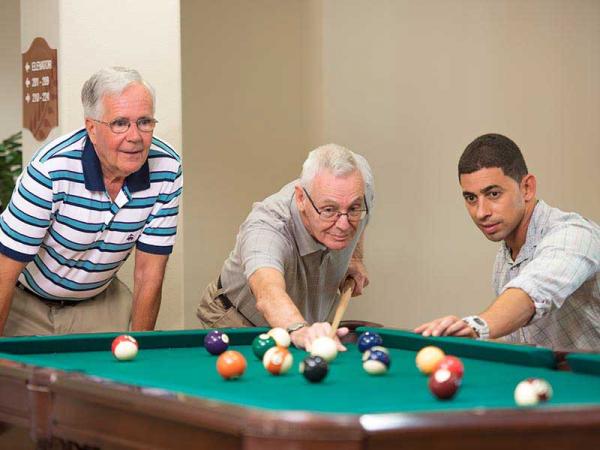 Explore Our Lifestyle Features


Better Living by Design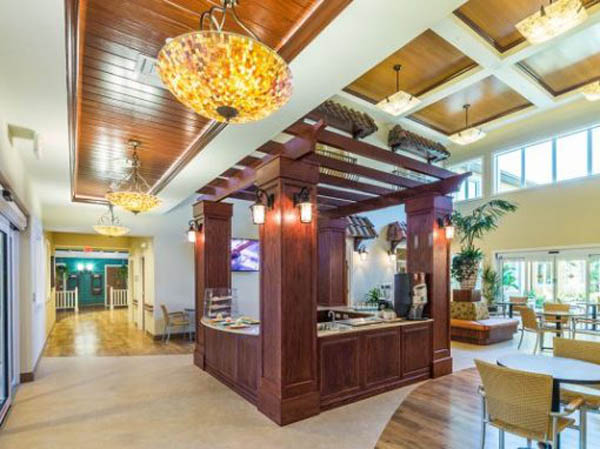 Our Memory Care Community Aravilla has been conceived from the ground up for your comfort, safety and personal fufillment. Tasteful architecture, thoughtfully designed residences and verdant surroundings combine to create a soft and welcoming atmosphere that will alter your notion of how memory care should look and feel.
When you visit, you'll see a marriage of pleasing aesthetics and evidence-based design. Flow and way finding are intuitive. Neighborhood-style front porches line the hallways, and every residence includes intelligent features that maximize safety, independence and quality of life—from ambient lighting in hard-to-see places to bull-nosed edges and even full spectrum lighting.
• Choice of several spacious plans
• Stylish, modern furnishings at no additional cost
• Keyless entry technology and emergency call bracelet


Tasteful Community Design and Luxurious Appointments, Inside and Out
At Aravilla, our homes have been designed for our residents' comfort, safety and pleasure, with modern furnishings and appointments that make them feel good in their surroundings. You'll feel good, too, knowing that your loved one is in a home that is beautiful, updated and secure.
All of our memory care studios are fully furnished. If you want to bring furniture, we can help you determine how much space is needed and where to place cherished items.