Aravilla Dancing Stars!
Dancing Stars has become one of the favorite activities by residents at Aravil-la. John and Elena have been sharing their talent with us for a few years. The smiles they bring to us are amazing. Every time they come to Aravilla it is a great time.
In recent weeks we have danced the tango, waltz and even a bit of samba. Everyone enjoys partnering up and dancing a few songs. It is so much fun. Some residents have really come out of their shell for dance class. There is no right or wrong, just lots of fun!
Join us on Saturday, September 17th for our next dance class. Everyone is welcome. Even those with two left feet.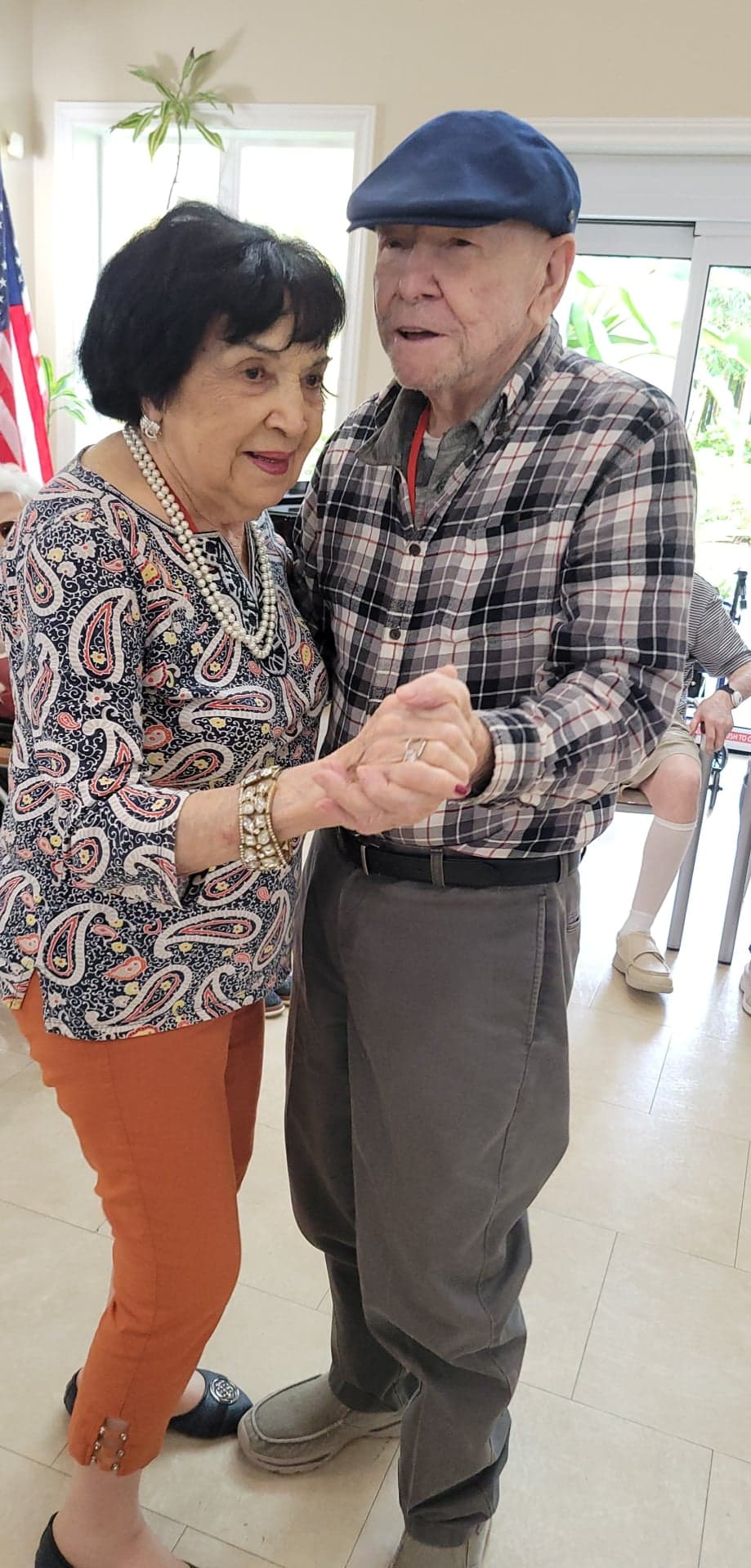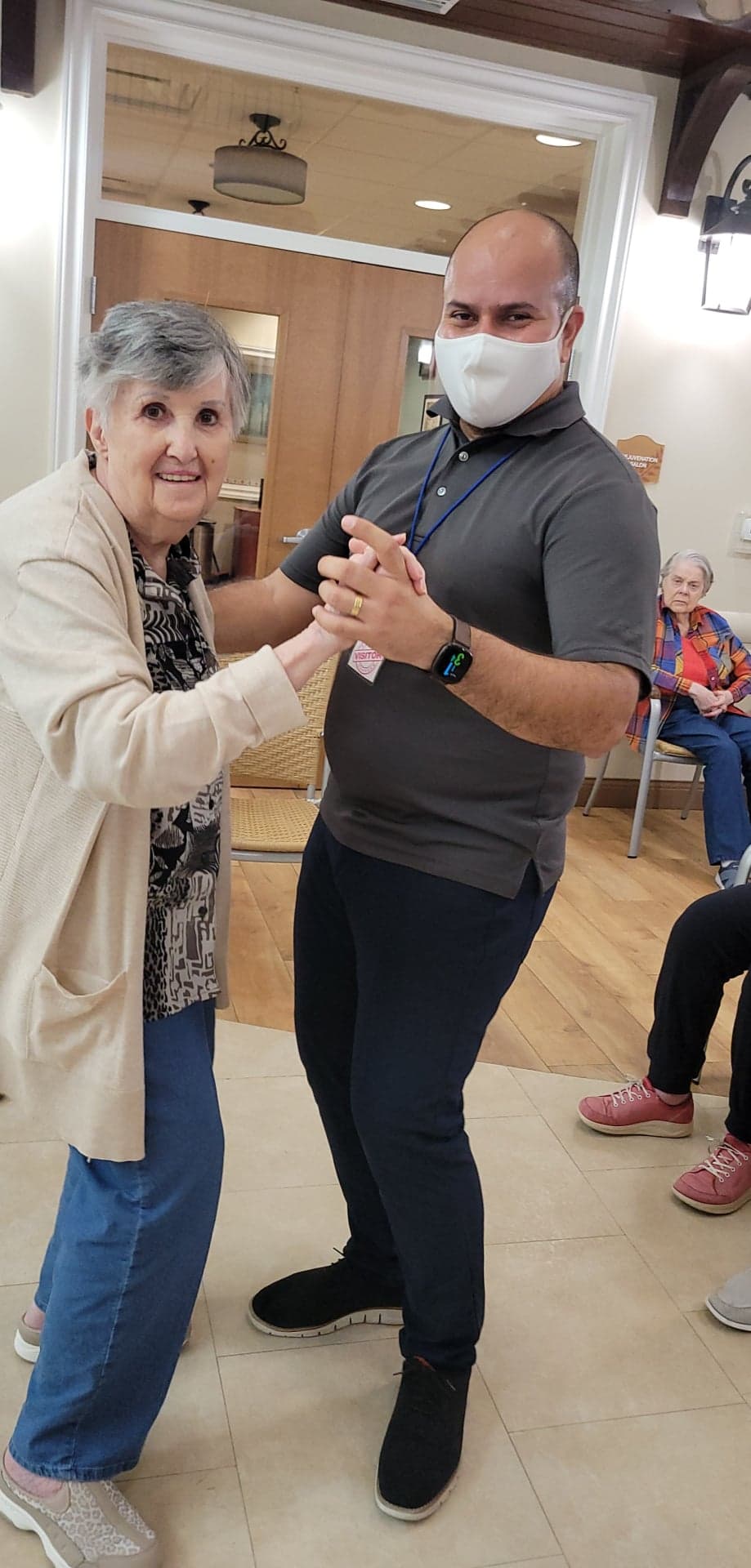 Thelma shows John how to shake it.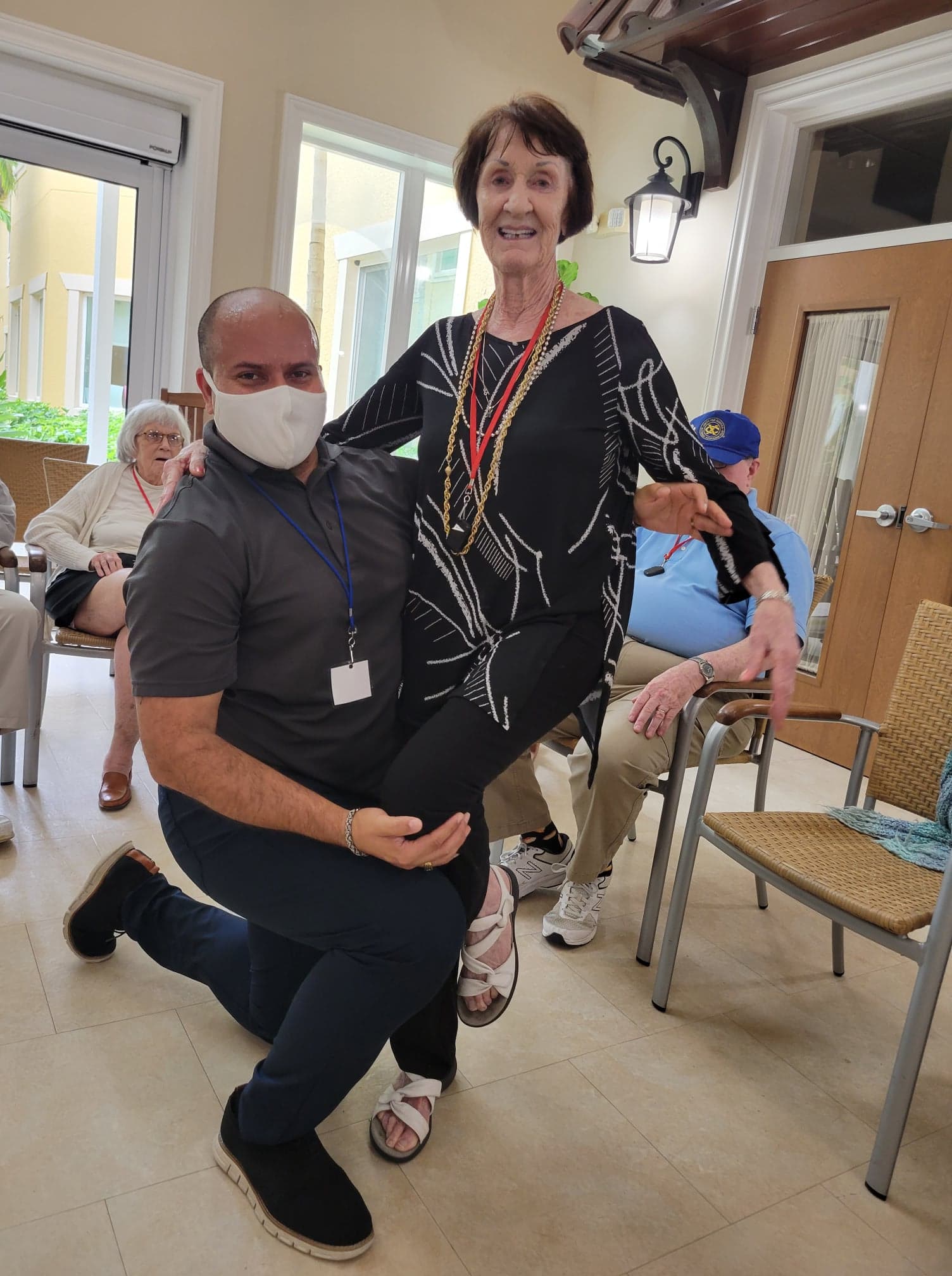 Excellent dance performance by John and Suzy!
Flowers with Friends!
As you already know we are a crafty bunch. We work very diligently on all of our projects. This month Nataly did small group flower arranging with our residents. We worked with fresh cut flowers. Our residents helped with the entire process.
First, we helped collect all the vases. We then washed them and put fresh water in them. After that, Nataly made sure to add flower feed to each vase while the residents sorted the flowers. We hand pic the flowers based on their color and size. Some have to be trimmed and cut. Once we have the colors scheme we need we arrange them in their vases. When they are all done we place them on the dining room tables where everyone can admire their beauty.
Flowers with friends is every Tuesday at 3pm. Join us.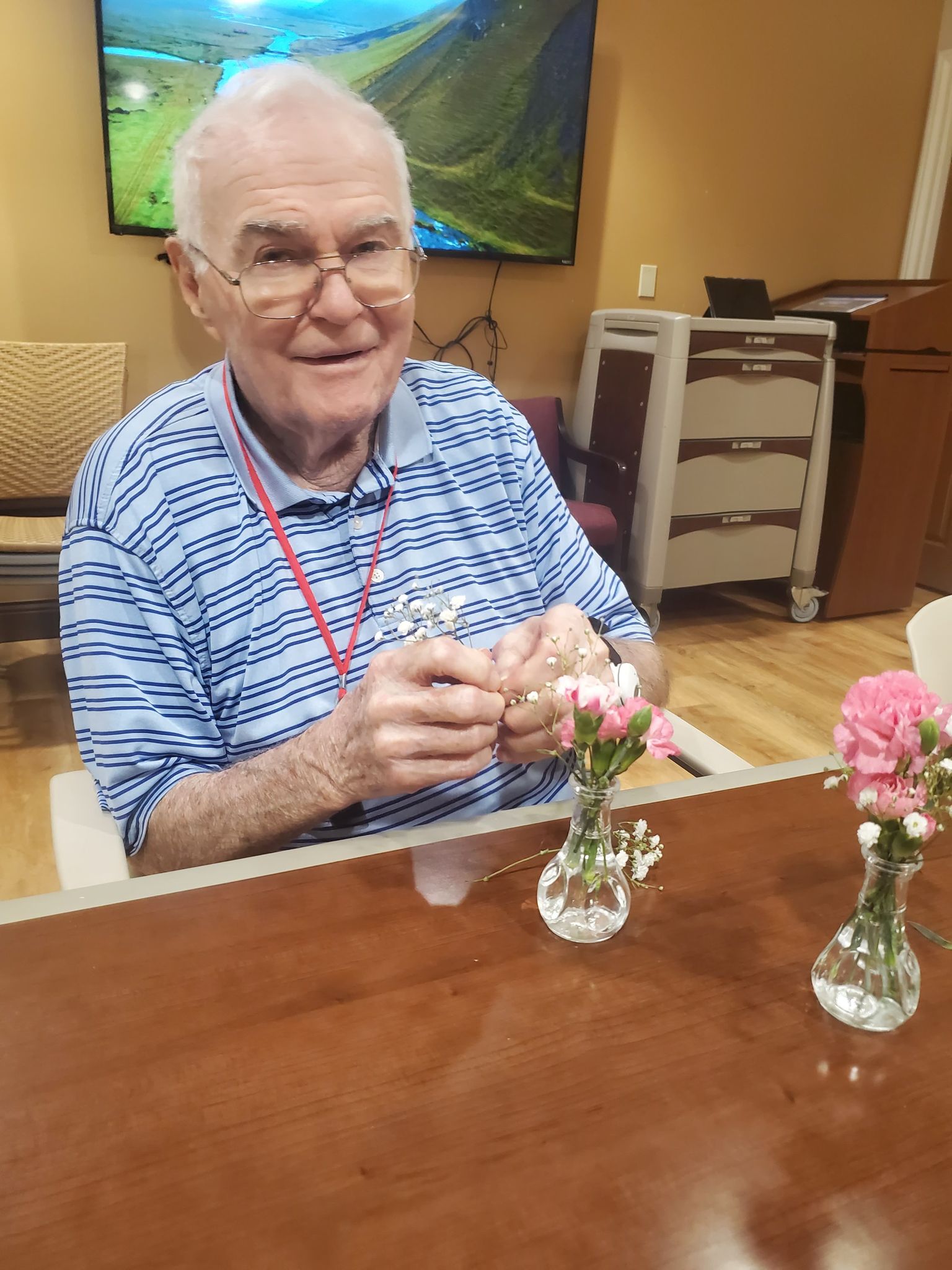 Bob perfectly arranged his vase.
Dorothy is a pro at flower arranging.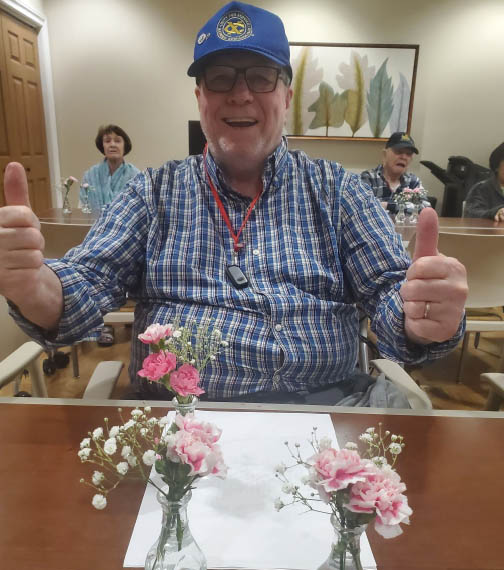 Tom works so fast he was able to do a ton of arrangements.
September Fun!
Talent Contest
September 21st
2pm 1st Floor
3 pm 2nd Floor
Dancing Stars
September 17th
11 am
Atrium
Forget Me Not Ministry
Wednesdays
11 am
Atrium
Resident Birthday Party
September 9th
2 pm 1st floor
3 pm 2nd floor