Satisfying the Cravings
If you happen to walk in the door and pick up the smell of fresh baked cookie, it's probably coming from Aravilla's cooking class. With so many tasty treats that come from this class, there is no wonder as to why it is a crowd pleaser. Loretta and Suzanne are a dynamic duo when it comes to making a batch of double chocolate chip cookies. They were the perfect bite size. Soft and warm in the center with a bit of chocolate chips on top. The only thing that interrupted the smiles on our faces was having to open up our mouths to eat them. Thelma and Betty also teamed up to created very delicious cookies. They were baked perfectly. It was easy to tell that they took great care in making them just right. Everyone of them was gobbled up much faster than we would like to admit. Served with a cold cup of milk they were the perfect afternoon snack for all of us. They were so yummy we had to have several. We would like to invite everyone in our Memory Care Community to join us for all of our cooking classes. We know you will not only learn great new recipes but also leave with a happy tummy. Join us Wednesdays at 2pm in the Atrium.
Loretta and Suzanne prepare the cookie trays for baking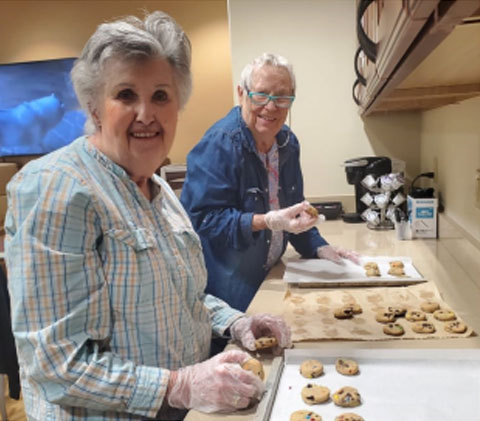 Warm chocolate chip cookies straight out the oven for everyone
Sit and Get Fit Exercise!
Everyone has the right to feel good no matter how old you are. Our Sit and Get Fit exercise class is a low impact exercise program that everyone can enjoy. The results can make you feel empowered and lift your spirits. We work with our residents at a nice slow pace that can accommodate everyone. Starting off your day with exercise is the way to go. We always say "if you don't use it, you lose it."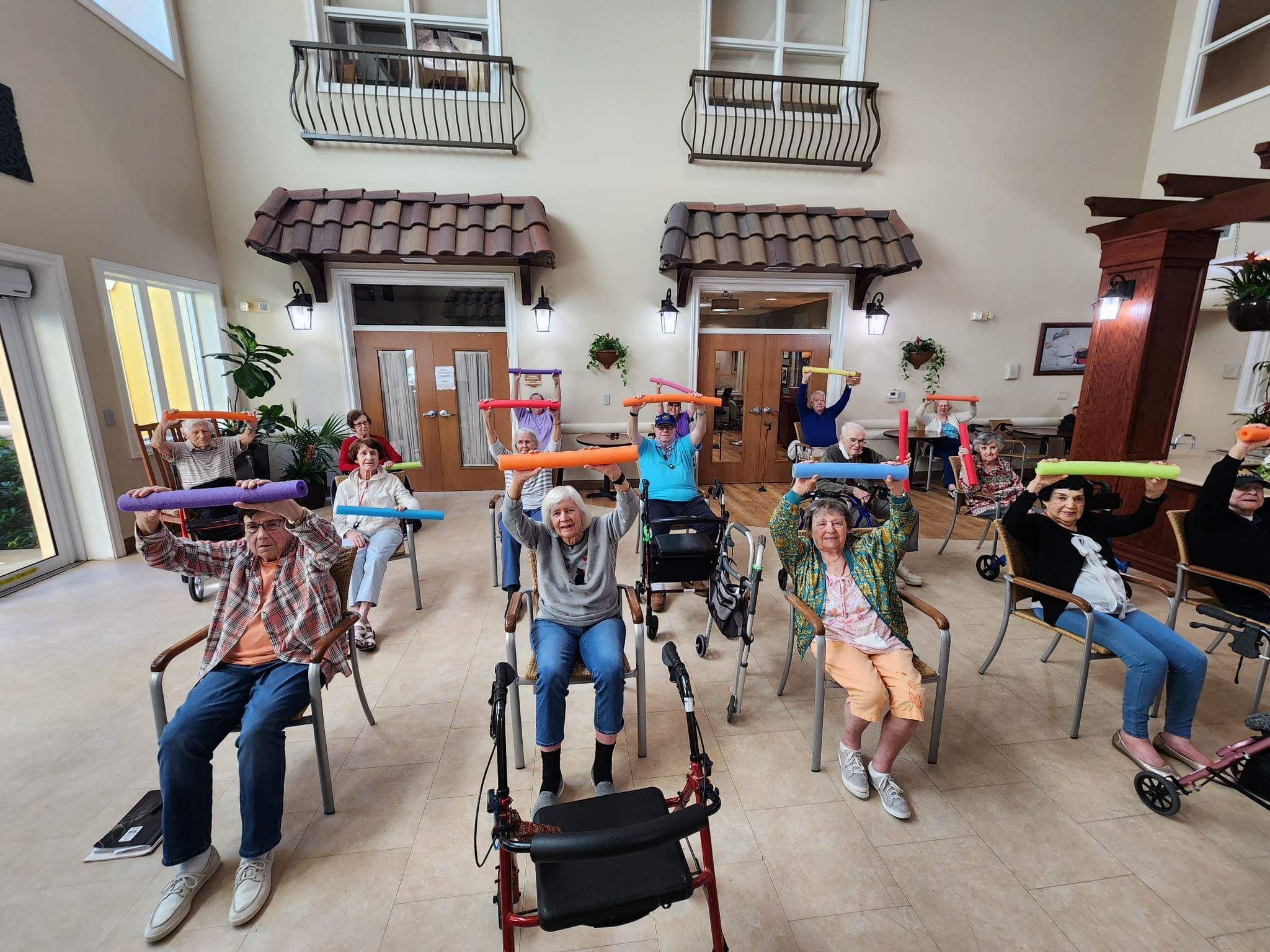 Be sure to join us for
Sit and Get fit every day
at 10 am in the Atrium.
Aravilla Memory Care organized a wonderful celebration to welcome the Chinese New Year in January. 2023 is the year of the Rabbit. As residents learned, the Rabbit is a tame and tender animal, and swift in move. People born in the Year of the Rabbit usually have soft and tender personality traits. We celebrated the day with lantern art project. The residents decorated their lanterns in traditional red and gold colors. We enjoyed munching on our Chinese fortune cookies and sharing our fortunes with each other. Diana taught everyone a few Chinese words like Ni Hao, which means hello and, Zaijian, which means goodbye. The ladies were gifted with Chinese fans which are recognized as symbols of wealth and wisdom. Next year we will celebrate the year of the Dragon!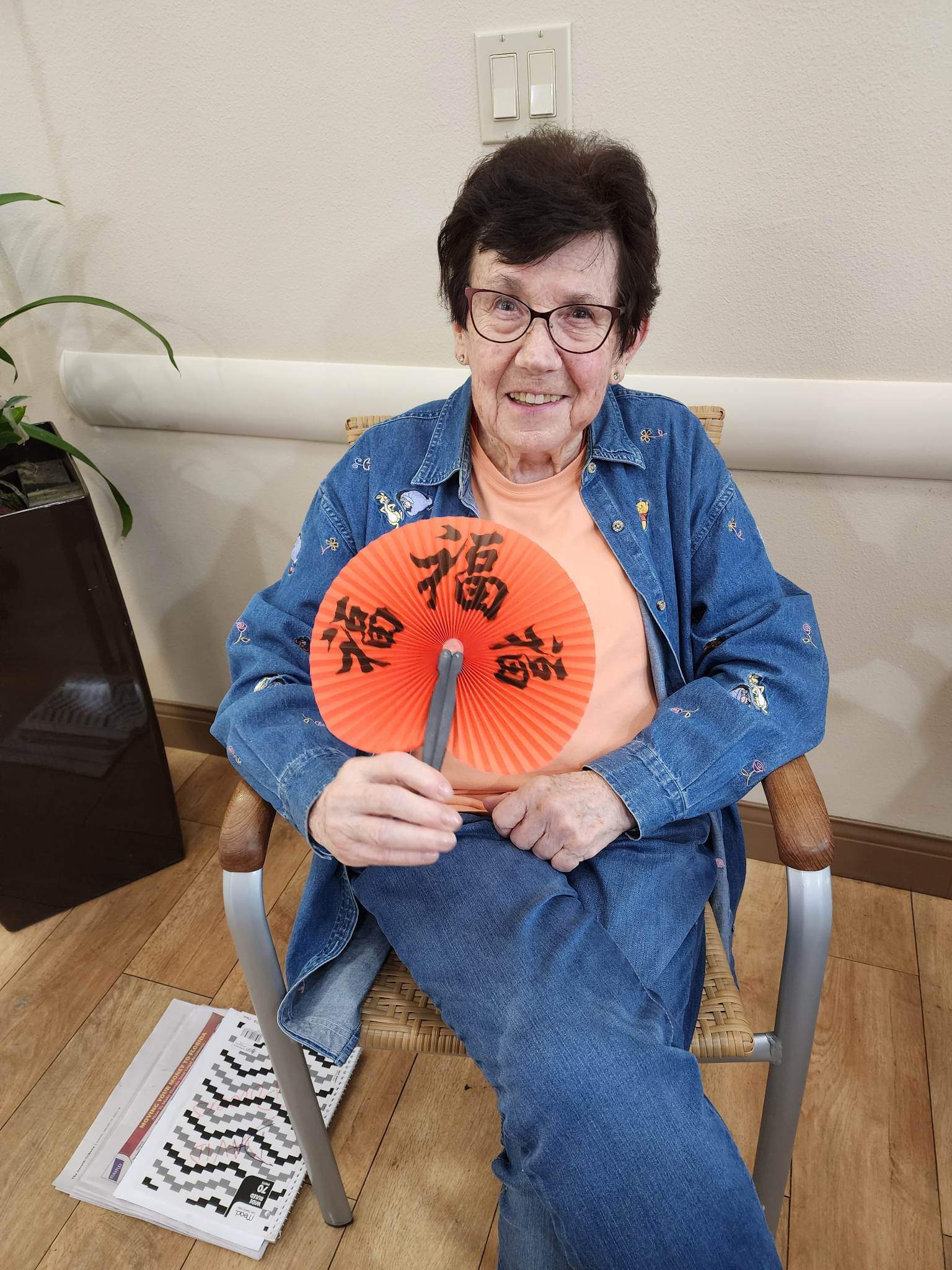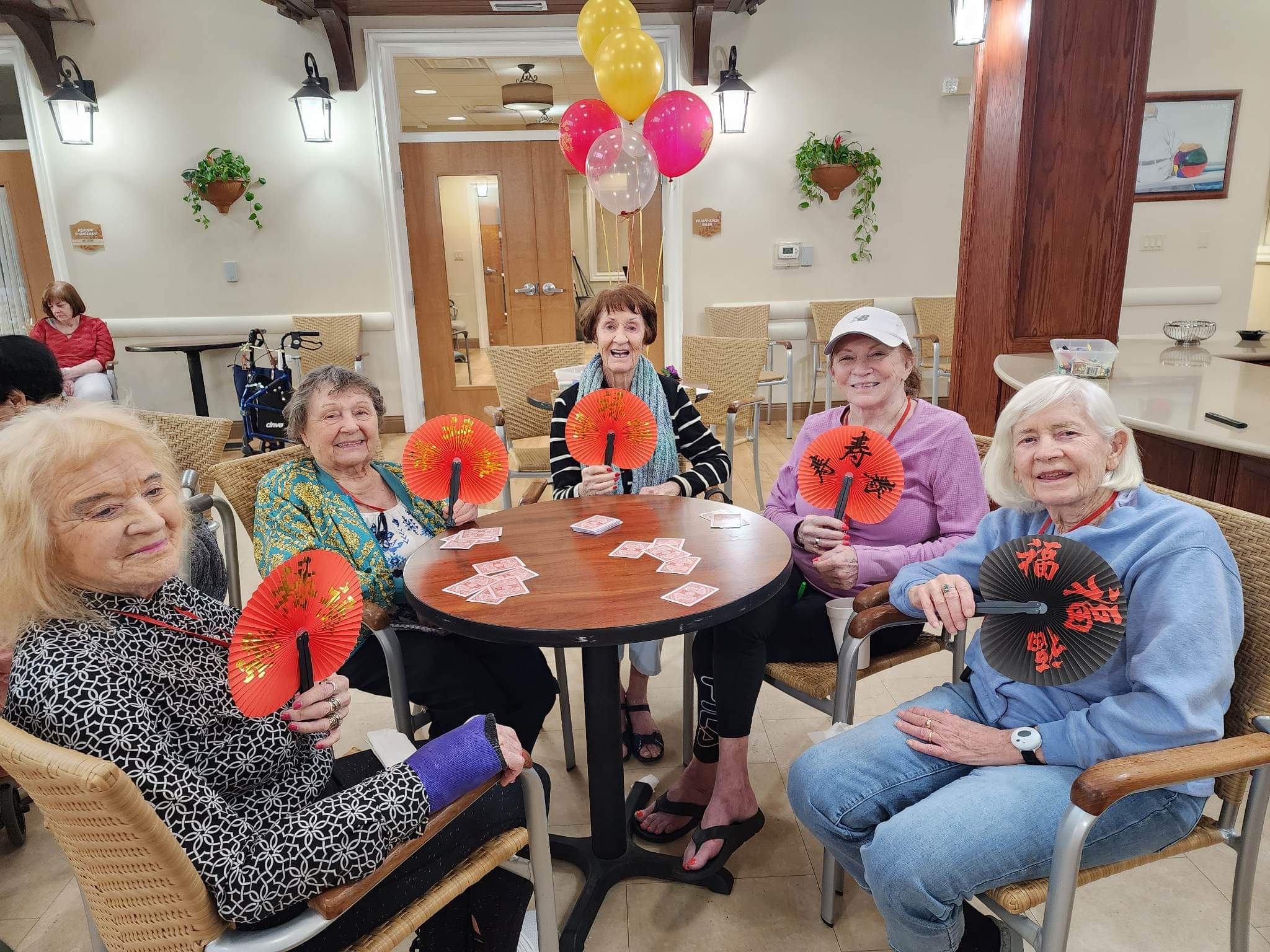 The ladies enjoy a card game while using their Chinese fans
February Fun!
Lunch Bunch
Hooters
A's Subs Picnic
Steak N Shake
Applebee's
Valentines Day Party
February 14th
2 pm Atrium
Bingo Blast
Fridays 3:00 pm
Sit and Be Fit
Exercise Class 10 am
1st floor In the Lobby
2nd Floor in the Dining Room