Aravilla Valentine's
This past month we celebrated Valentines Day all month long. We started off the month with decorating. We had beautiful heart garlands and decorations that we placed throughout the building. We also put up decorations that we made ourselves. Having all the resident hands-on deck turned the job into a very simple task. Everything was Red, Pink and Beautiful. In our Arts and crafts classes we painted romantic sceneries and made valentines for our friends and loved ones. All of the residents were pictured while sharing relationship advice for young couples. Some of the advice was very thoughtful and others were just funny. On Valentines Day we celebrated with a big party. Diana served delicious sweets, punch and a splash of Champagne. All of the residents also received Valentine's teddy bears and chocolates as gifts.
We enjoyed everyone's love advise from the residents who claim to not be wiser but just more experienced in life.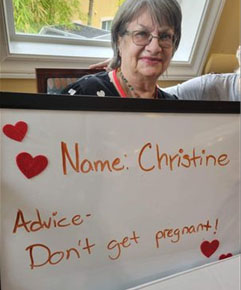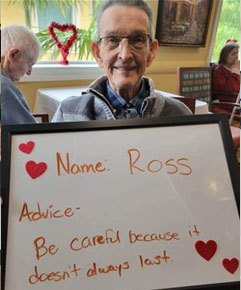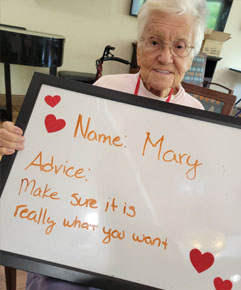 Aravilla Social Life
Most people understand the importance of encouraging young children to socialize, but it's easy to overlook the importance of socialization for older adults. Human nature leads us to crave fulfilling relationships with others. As we age, life circumstances may push us toward loneliness and isolation unless we take proactive steps to cultivate new relationships. Joining a group of people with the same interests makes life more fun. It can provide a reason to get up and go with a smile. Socializing can enhance your loved one's quality of life considerably and add years to their expected lifespan. Seniors will be able to make new friends and strengthen existing relationships when they engage in activities they love with others who enjoy the same interests. Encouraging others and receiving encouragement in return raises your self-confidence. Think about how your loved one would feel if he/she was asked to help someone with something they are good at. Even still, how proud would they feel if they were asked to join a corn hole game or bake a special recipe. Making yourself useful and helpful always boosts your spirit and with that your mental health. It's all about feeling good about yourself.
We love Phil and his ministry.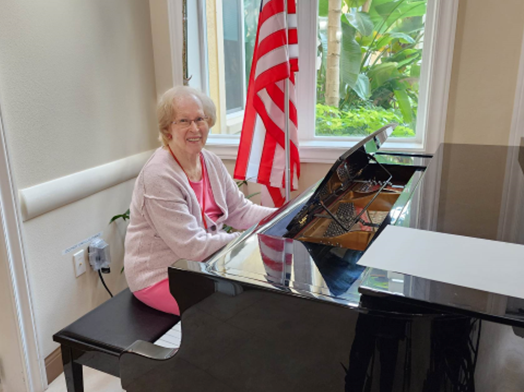 Barbara plays all the favorite hymns.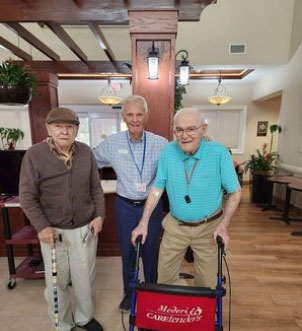 Joe and Bob chit chat with Phil after service.
Forget Me Not Ministry visits Aravilla every Tuesday. Service is held at 11 am every week. We always have a full house. Residents from both floors are invited and encouraged to attend. Phil shares a beautiful message for our residents. All the favorite church songs are sung by all during service. Our residents participate by praying, playing the piano and singing. Join us next Tuesday.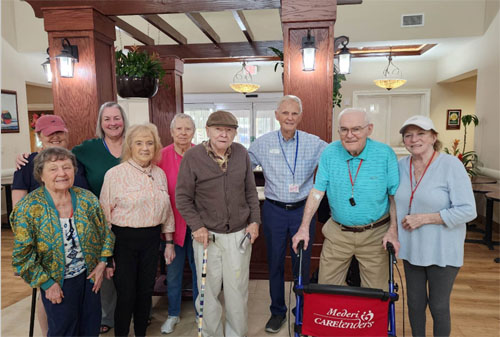 March Fun!
Lunch Bunch
Applebee's
Sonny's BBQ
Pizza Party
Grass Hopper
PDQ
St. Patrick's Day Party
March 17th at 2pm
With Music by Joey
Atrium
Groove n Go
Mondays at 11 am
Atrium
Strawberry Short Cakes
February 11th at 3pm