Selby Gardens –
The Pursuit of Beauty in Nature

John, Betty, Dori, Jean, Joyce, Frank, Marge & Wes had a private VIP tour of Selby Gardens experiencing an amazing display incorporating the beauty in nature inspired by the creations of Tiffany throughout the grounds.
Luncheon on Longboat anyone?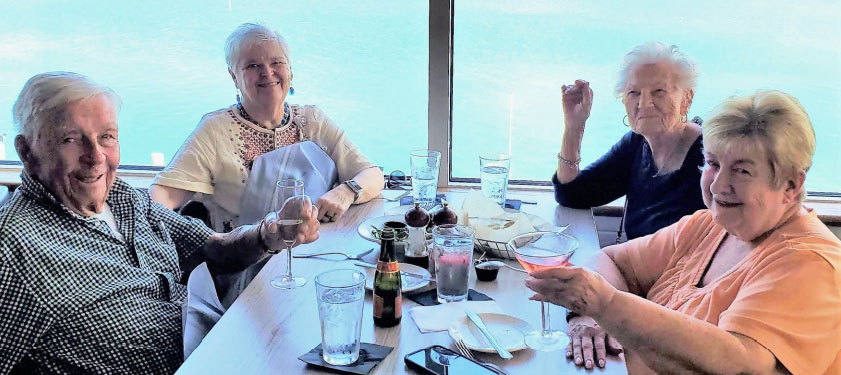 Jack, Pam, Myrtle & Joyce enjoy cocktails & lunch at Dry Dock Restaurant
Aravilla Book Club Presents
"Island Fever"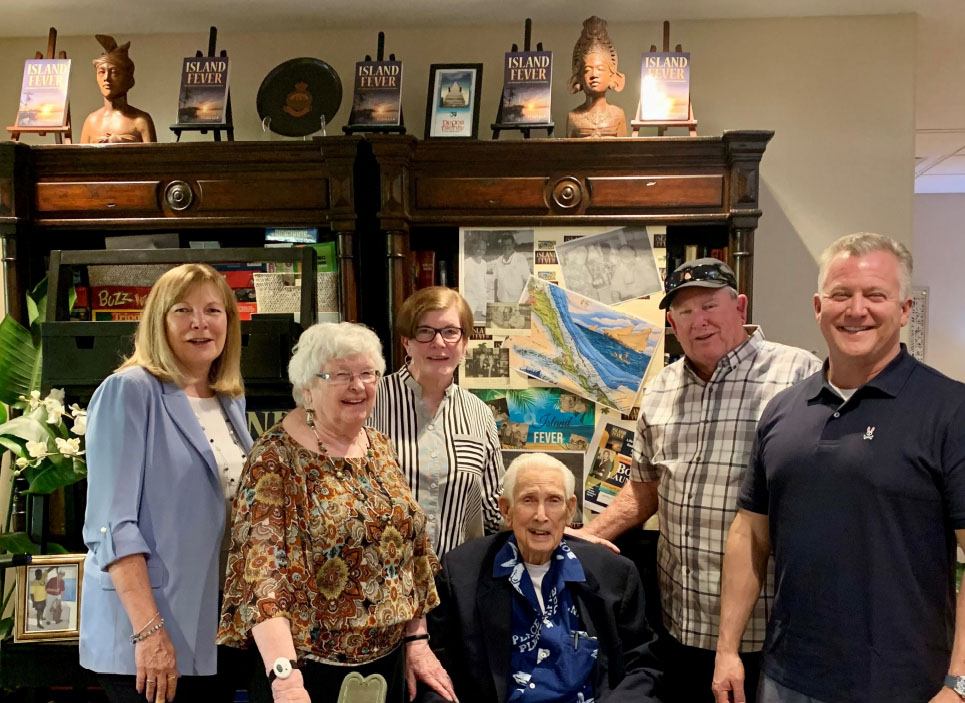 Residents, friends & family gathered last month for a special book release from our very own author Laureate: Charlie Pflueger. His latest offering is entitled "Island Fever" in which he retells stories from his exciting life in the islands.
Charlie is quite the storyteller as he humorously entertained residents of escapades of his youth and across the world as ambassador for the island of Exuma in the Bahamas.
Upcoming Aravilla Book Club Events
The Book Club would like to announce the addition of "Creative Writing" class starting on Saturdays at 1:30 with Jeanette. Please join her for a fun way to express yourself.
Charlie autographs a
book for an adoring fan
March Big Events!
SPECIAL OUTINGS
McGrath's Irish AleHouse
Bonefish Grill
Keke's Restaurant
Brown Bag Concert Picnic Lunch
Sarasota Kennel Club Offtrack Betting
CHARITY TEA PARTY
Tea Party March 17
All Donations go towards Charities.
SPECIAL DATE:
Thursday, March 17
St. Patrick's Day Party