St. Pat's Party
Last month we hosted a St. Pat Make-A-Wish tea party. Guinness & green was the theme & everyone followed suit. The grand finale was an Irish Happy Hour. Everyone had a grand old time, won prizes & wore their best green.

Sally & Maggie enjoy their Guinness & Irish treats at the party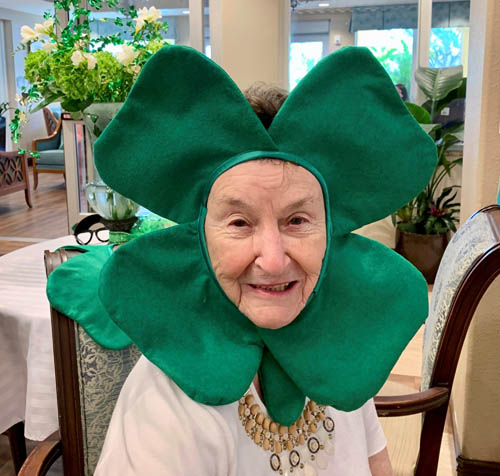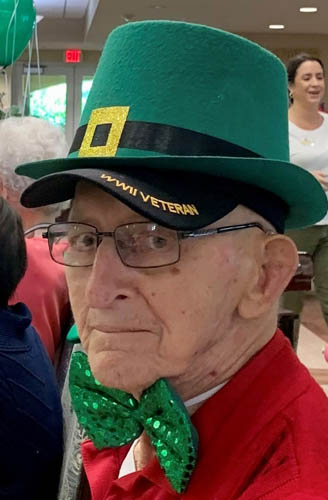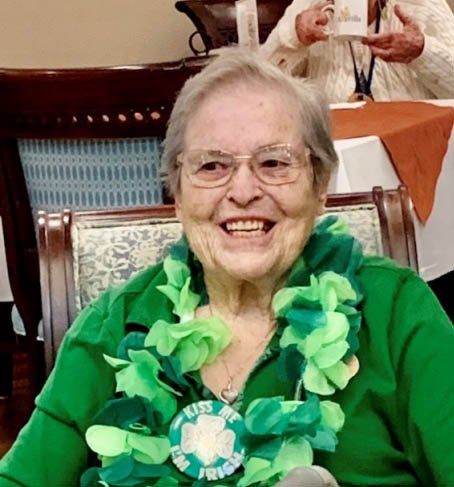 Lois says "Kiss Me, I'm Irish!"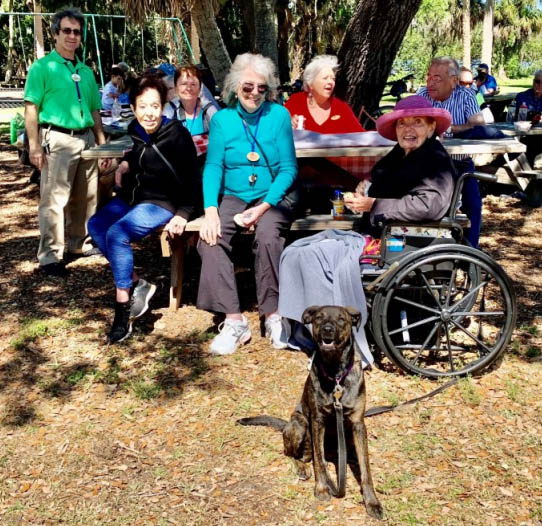 Frank, Jean, Mary, Dori, Phyllis, Judith, John & Jasmine
Did you know that Phillipi Estate Park offers "Brown Bag Concert Series" in February & March? We had such a good time last year, that we ventured back again this year to hear Big Band music. Everyone enjoyed their homemade picnic lunch & a beautiful Florida day in the park.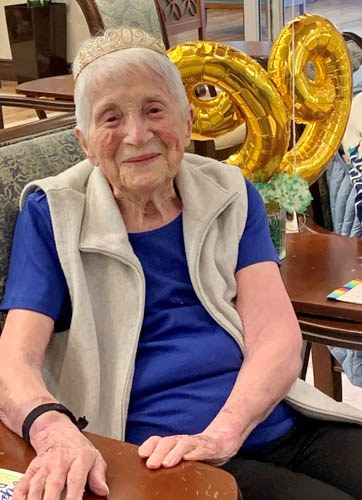 Happy 99th Birthday Mary!
Happy 99th birthday to our lovely resident, Miss Mary Y. We helped Mary celebrate this momentous occasion in her life with balloons, cupcakes, music & a tiara. Mary's daughter was kind enough to treat the community with delicious cupcakes as we sang & celebrated the special day at Happy Hour. Miss Mary didn't want us to make a fuss over her, so we just gave her lots of love & attention to commemorate this significant milestone. Many Happy Returns!
Friends & Family help in the Celebration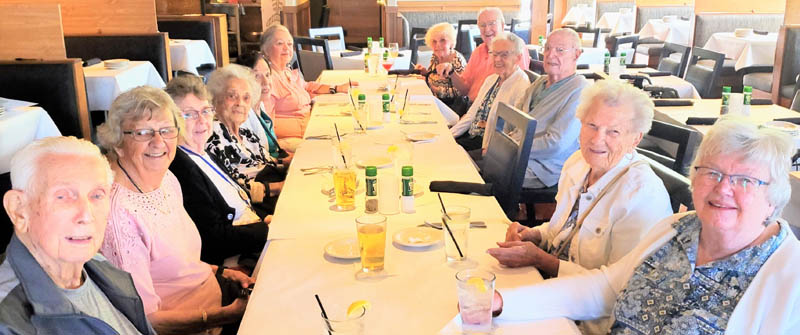 Charlie, Jeanette, Stella, Adrienne, Phyllis, Fran, Myles, Priscilla, Fred, Myrtle & Barbara enjoy Bonefish Grill Lunch
April Big Events!
MONTHLY EXCURSIONS
Player's Studio
Publix/Walmart
Walgreen's/CVS
Sunday Church Service
Sonny's BBQ
Detwiler's
Banks
Dollar Tree
Beall's
Tidewell Treasures
Bonefish Grill
Make a Wish
50's Sock Hop Party
Wednesday, April 19 2:30 pm
All Donations go towards Make-A-Wish Foundation
Special Dates
Resident Council Meeting
10:30 am Tues., April 11 2023
Creative Writing Class
Saturdays @ 1:30 pm