Rocktober is Here!
We can really throw a Rockin' party! Our residents know when 4 o'clock rolls around, it's Happy Hour at Aravilla. Every day we offer some of the finest musical talent from around the Sarasota area. Our guests can imbibe in a glass of wine or beer or a tasty cocktail, along with a tasty treat. For diversity, each month is given a specific theme that we have fun with. Last month was The Wild West. Live musical performances included "The Grand Ol Oprey" & "A Salute to Hank Williams". October will open with a great Oktoberfest party on October 3. The remainder of the month will highlight a Spooktacular Halloween tea party, costumes & trick or treating. Join us!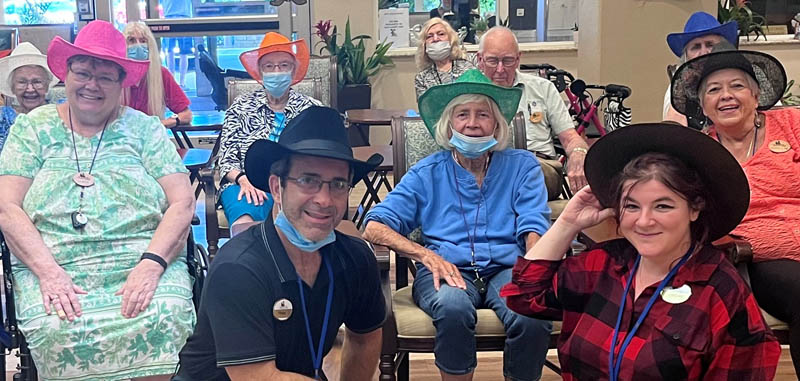 Front: Lucy, Frank, Carol, Jordan. Back: julie , Barbara, Gloria, Jean, Paul Angela & Phyllis
Fall is fun filled with friendship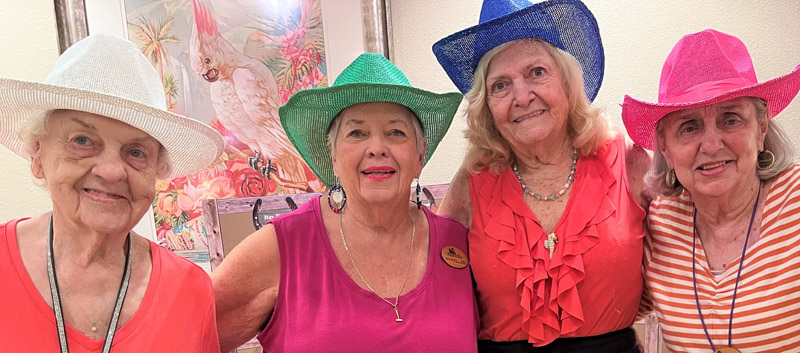 Friends: Dorothy, Phyllis, Jean & Angela are Rockin' Cowgirls at The Wild West Party.
It's a great day at Aravilla!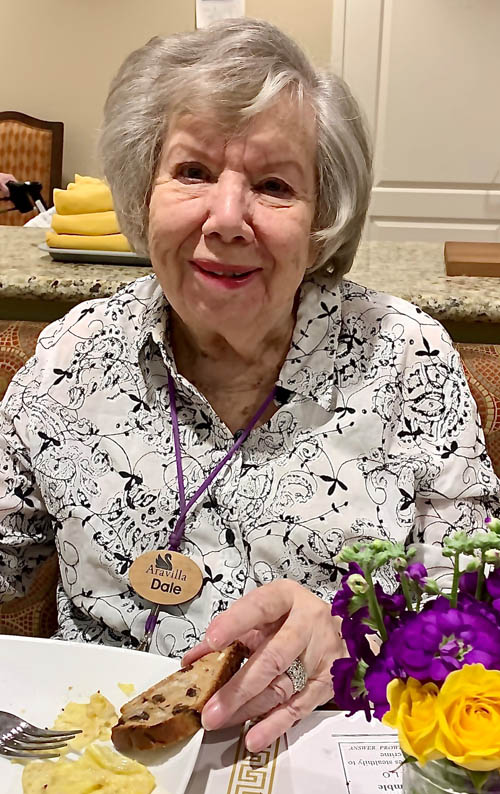 Dale enjoys her delicious breakfast.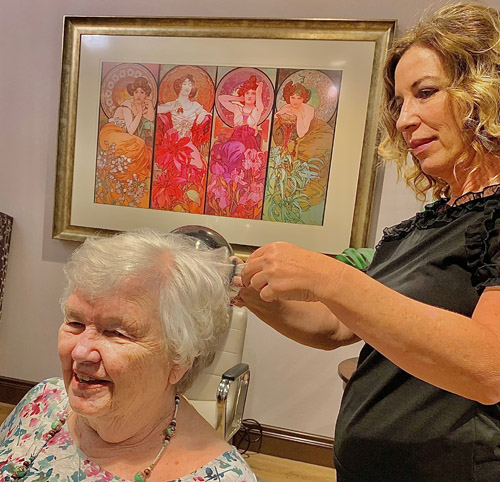 Welcome to Aravilla assisted living, the best community in Sarasota! Our daily activities always offer the absolute finest that one could imagine.
We start by offering fine dining options in one of our lovely dining rooms, fresh flowers & delicious food.
Exercise is offered every morning, with different classes & instructors for all likes.
The day continues with outings, games, sports & ends with daily Happy Hours & live entertainment.
We love our residents & it shows by their participation & smiling faces.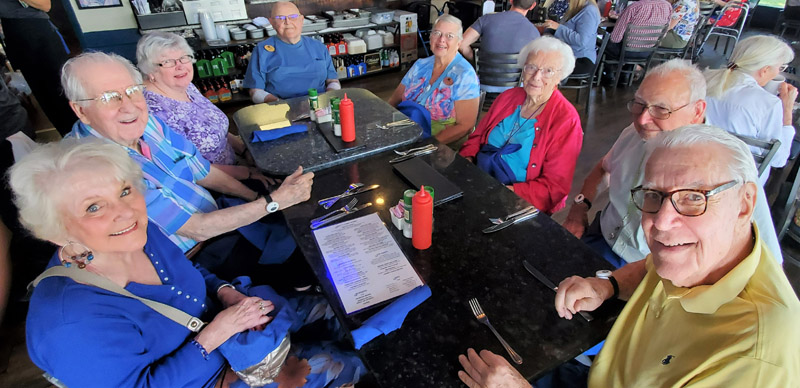 Fun weekly lunch outing with Fran, Myles, Barb, Tom Phyllis, Gloria, Paul & Zach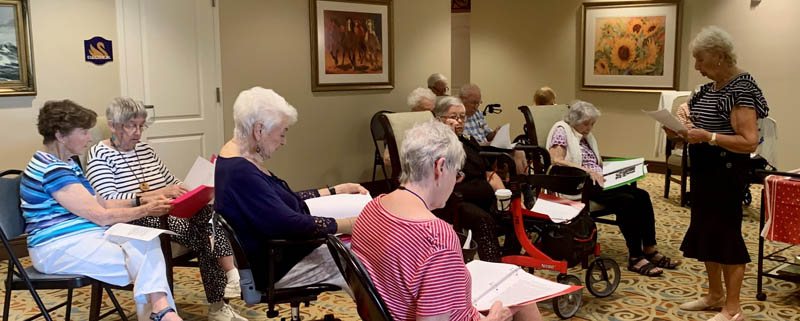 Interesting history lectures with Historian Carol

Residents & guests enjoyed playing Jenga during our Hurricane Party
October Big Events!
Special Lunch Trips
Thurs. Oct. 6 11:30
Lazy Parrot restaurant
Thurs. Oct. 13 11:30
Bangkok Restaurant
Mon. Oct. 24 10:30
Tervis & Mama Leone's
Thurs. Oct. 27 11:30
Athens Greek
Restaurant
Make a Wish
Spooktacular Halloween Tea Party
Tuesday, Oct. 27 2 PM
All Donations go towards
Make-A-Wish
Foundation
Meetings
Meetings 10:30 AM
Resident Council
Tues., August 9, 2022
Sunshine Club
Tues., August 16, 2022
Film Committee
Tues. August 23, 2022