Music is the Medicine of the Mind!
Simply put: Music is powerful "medicine." It holds the power to reduce stress, improve symptoms of depression, and enhance productivity, among others—and, ultimately, improve a person's quality of life. … For seniors who have age-related memory issues—or even dementia—music has the power to actually bring back memories.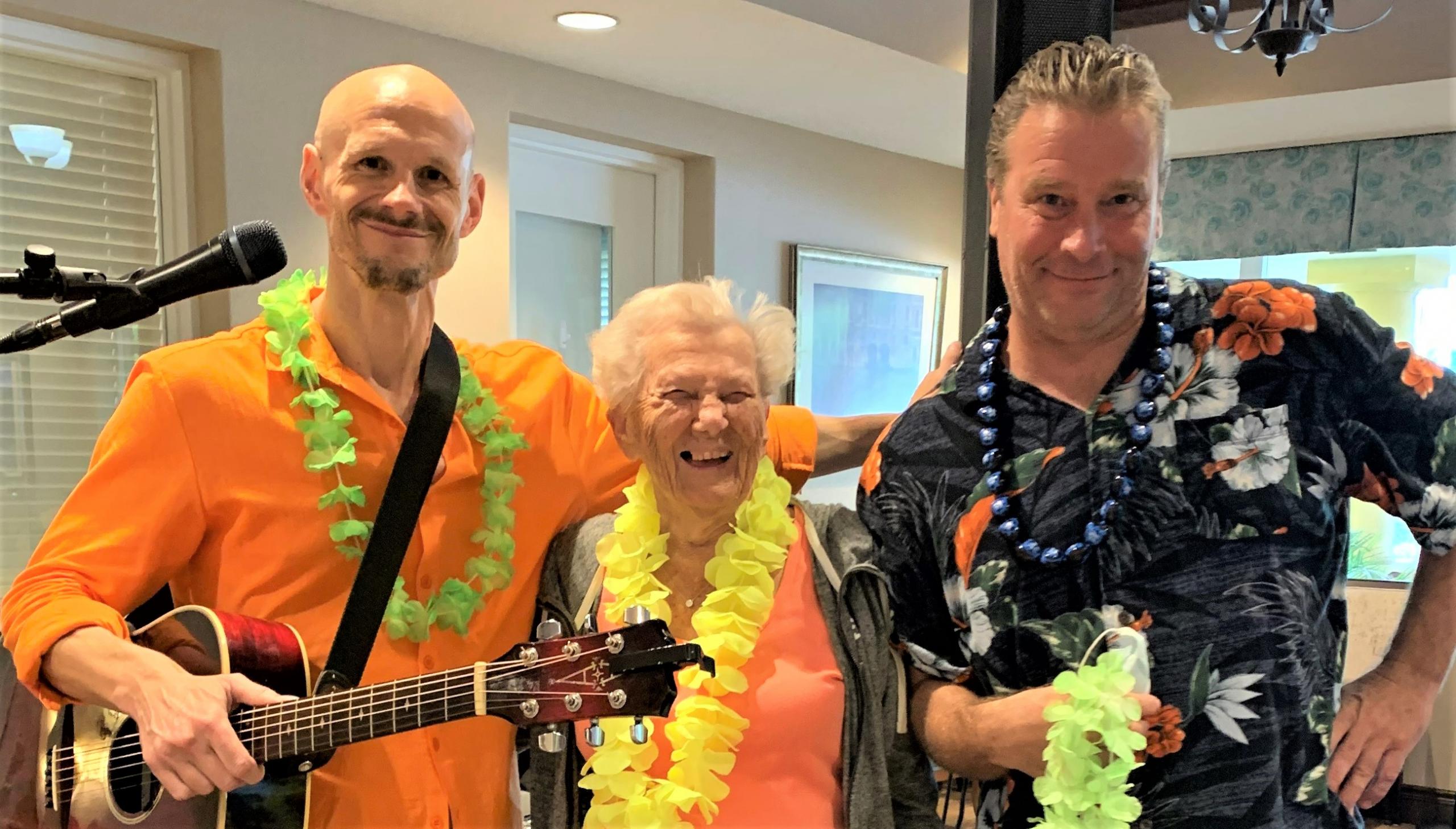 Paul, Myrtle & James visit during one of our daily Happy Hours
Sun, Sea and Snacks!
Be sure to join us soon for a trip to local restaurants, stores & take time to appreciate all that Sarasota has to offer. Last month, we visited O'Leary's Tiki Bar for lunch with live music right on the water on beautiful Siesta Bay.

Stella, Phyllis, Ross, Jeannette, Phillip & Annie enjoy the great outdoors at the Tiki Bar
Our Residents give a 'Hoot'!
Every week at Aravilla Assisted Living we take outings to local eateries. Last week, we visited Hooters for their world-famous chicken wings. We love getting out together, checking out the scenery & having our meals in a fun atmosphere.

Annie, Zach, Phyllis, Fran & Myles enjoyed the outing to Hooters last month.
Young at Heart!
Activity helps you look and feel younger and healthier. Did you know that it is scientifically proven, that an active lifestyle helps keep one looking younger and feeling stronger and healthier longer. By moving the body for 20-30 minutes each day – walking, dancing, swim-ming, weight-lifting, golfing, or participating in yoga, water aerobics, or pilates – one's metab-olism is stimulated and mood is elevated. Active engagement in creative physical activities is good for the overall health of the body, mind and soul.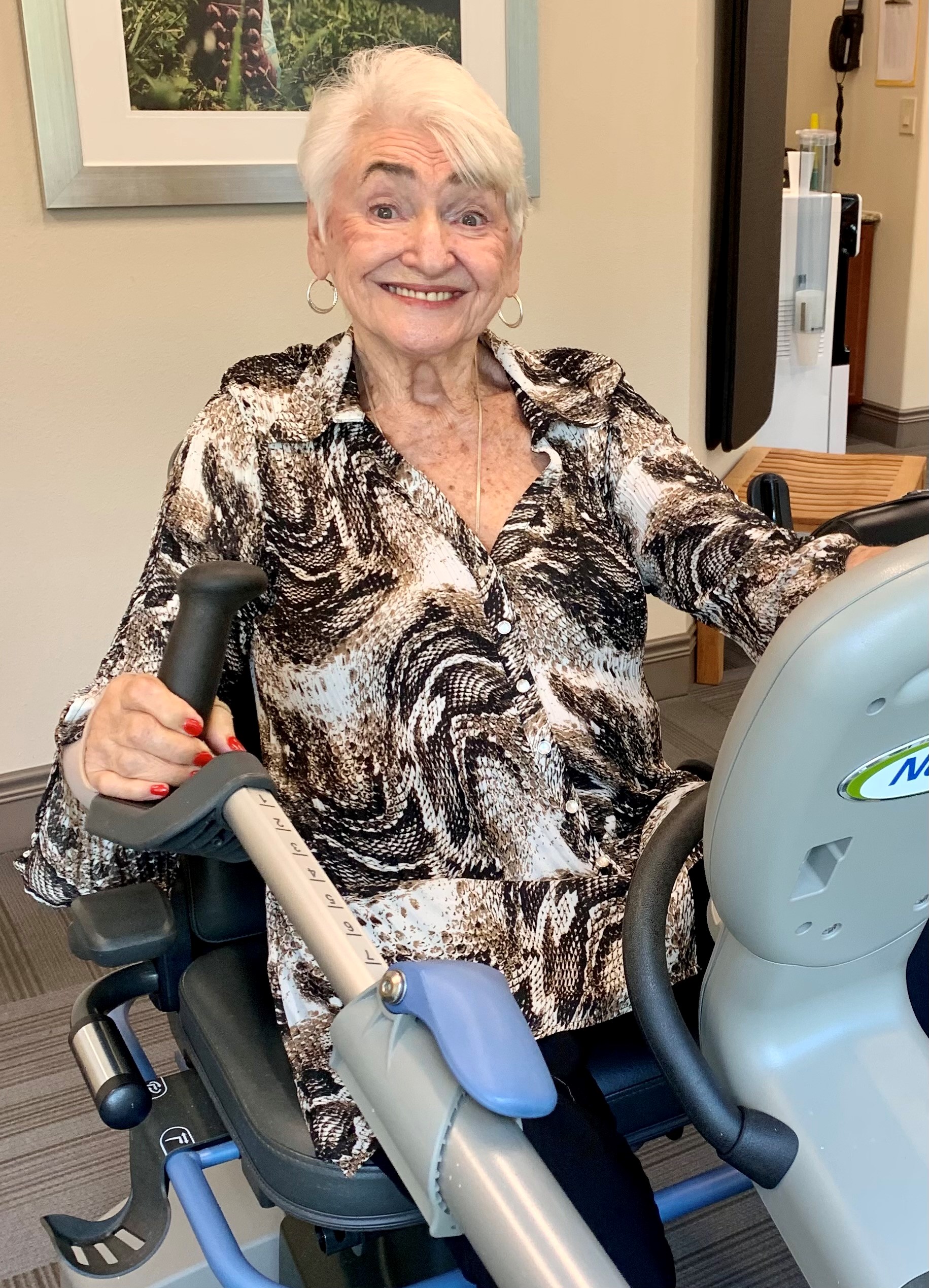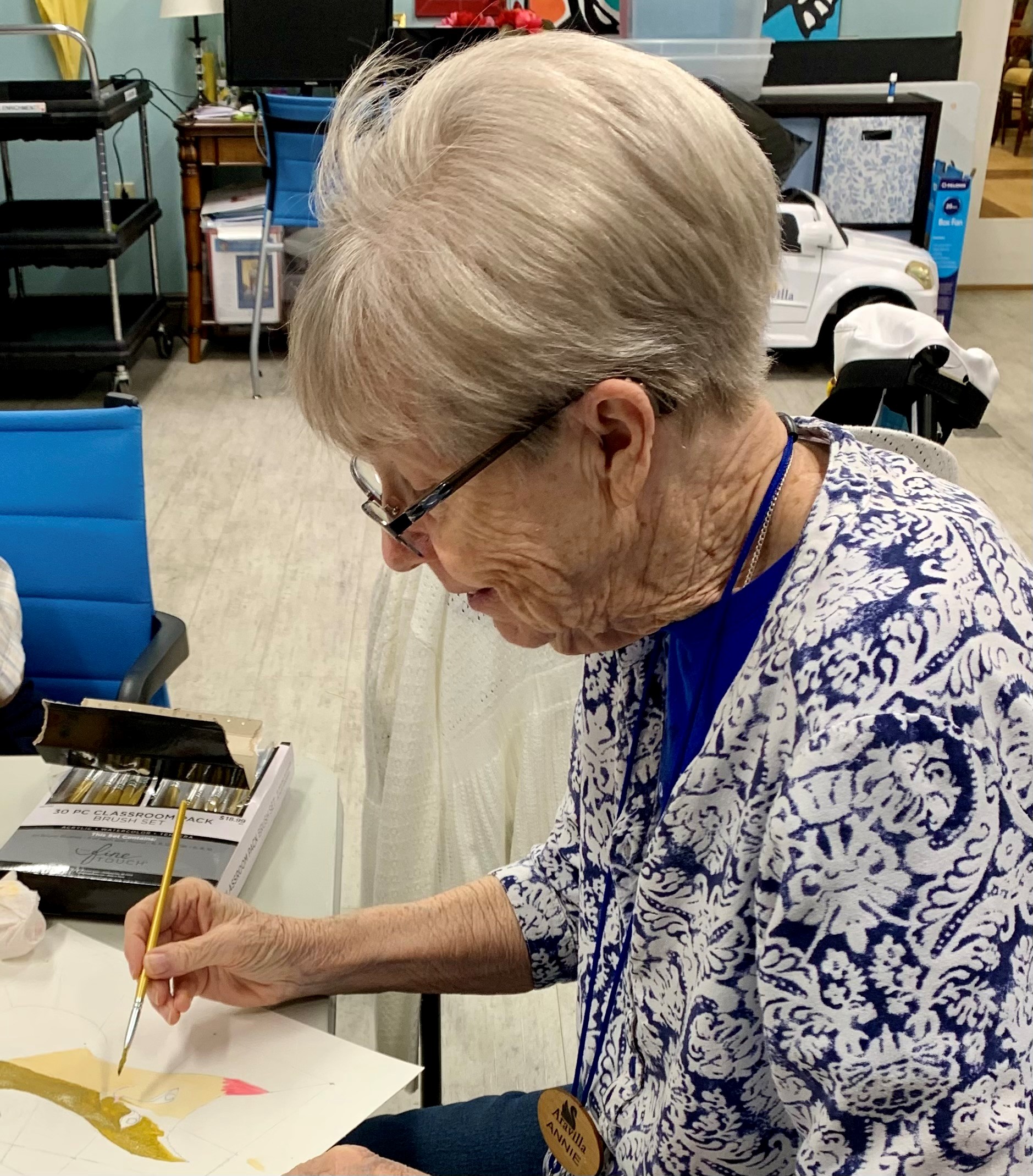 Annie is studying watercolors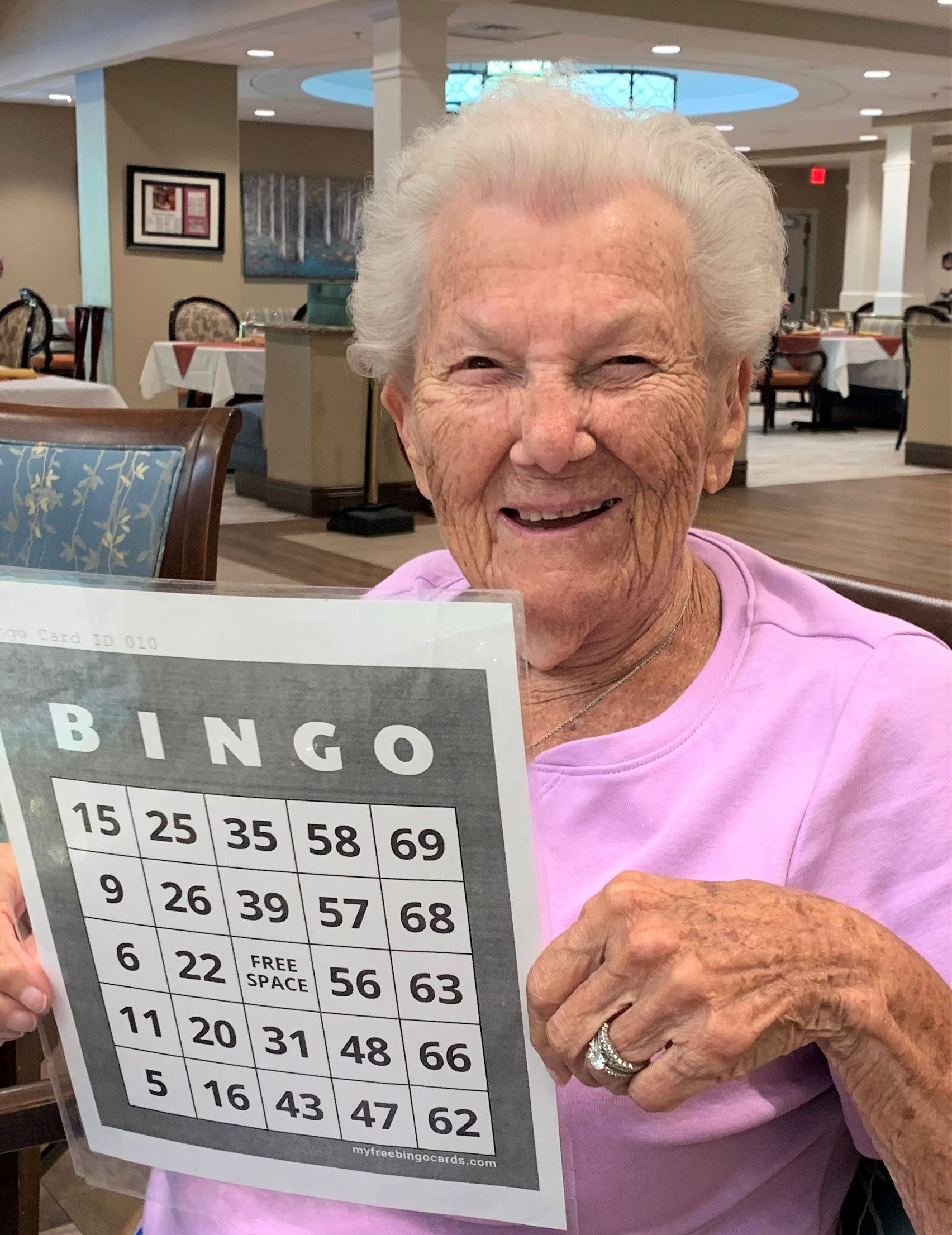 Myrtle loves playing Bingo
September Big Events!
Monthly Excursions
Publix/Walmart
Walgreen's/CVS
Sunday Church Service
Library
Target
Detwiler's
Banks
Dollar Tree
Perkins Restaurant
Sonny's BBQ
Bob Evans
Parrot Restaurant
Make a Wish
Wild West Party
Tuesday, Sept. 27 at 2pm
All Donations go towards
Make-A-Wish
Foundation
Meetings
Resident Council
Tues., August 9, 2022
Sunshine Club
Tues., August 16, 2022
Film Committee
Tues. August 23, 2022